The perfect fragrance can be a reflection of a man's style, personality, and mood. Whether it's a fresh, citrusy scent for a daytime event or a warm, musky fragrance for a romantic evening out, the right fragrance can leave a lasting impression. However, with so many options available, it can be challenging to know where to start when choosing a fragrance as a gift for a special man in your life. That's why we've compiled a list of the top 10 fragrances for men to make the selection process a little easier. These fragrances have been handpicked for their quality, popularity, and overall appeal, so you can feel confident in your choice and make your loved one feel special. With that in mind, we've put together a list of the top 10 fragrances for men that are sure to please even the most discerning noses: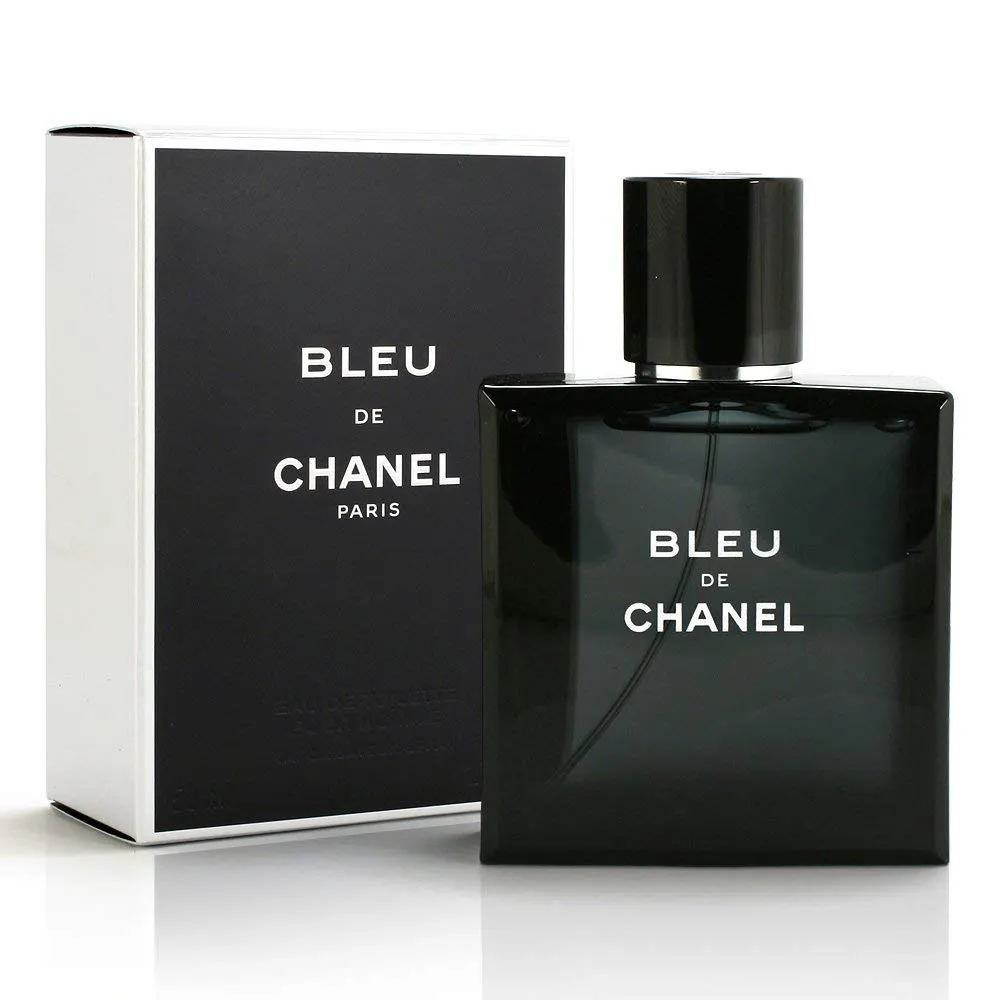 Bleu de Chanel is a men's fragrance that has become a popular and iconic scent since its release in 2010. Created by the renowned perfumer Jacques Polge for the French fashion house Chanel, the fragrance is a unique blend of fresh and woody notes that create a complex and sophisticated scent. The name Bleu de Chanel, which translates to "Chanel's Blue" or "Blue Chanel," is a reference to the brand's signature color.
The fragrance is known for its long-lasting power and its ability to leave a lasting impression on those who wear it or smell it. It is considered a woody aromatic fragrance, which is characterized by a combination of herbal and woody notes that create a balanced and harmonious scent. The fragrance is often described as masculine, modern, and elegant, making it a popular choice for men of all ages and styles.
Acqua Di Gio by Giorgio Armani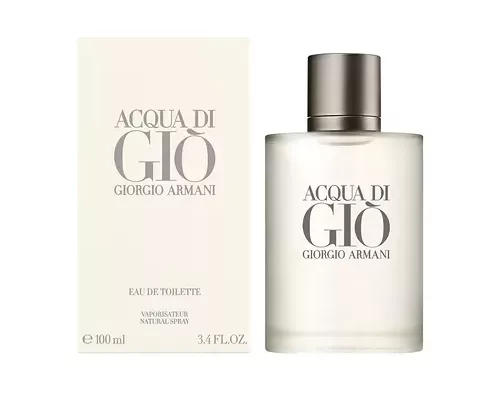 Giorgio Armani Beauty's Acqua di Gio Absolu EDP encapsulates the essence of water and its crucial role in the natural world. This unique fragrance reflects the perspective of Giorgio Armani, who views the combination of water and wood as a journey towards timeless masculinity, which embraces a deeper sense of consciousness. With Acqua Di Gio Absolu, the wearer is an embodiment of wisdom and consciousness, with an appreciation for the elegance of refined luxury.
Armani fragrances, like the fashion collections, embody qualities that are essential yet complex, personal, emotional, and unforgettable. The Acqua di Gio fragrance range invites individuals to experience the wild and rocky island of Pantelleria, bathed by the ocean and baked by the sun. The fragrance's fresh and deep scent includes hints of cedar and bergamot, reminiscent of a refreshing dip in the sea.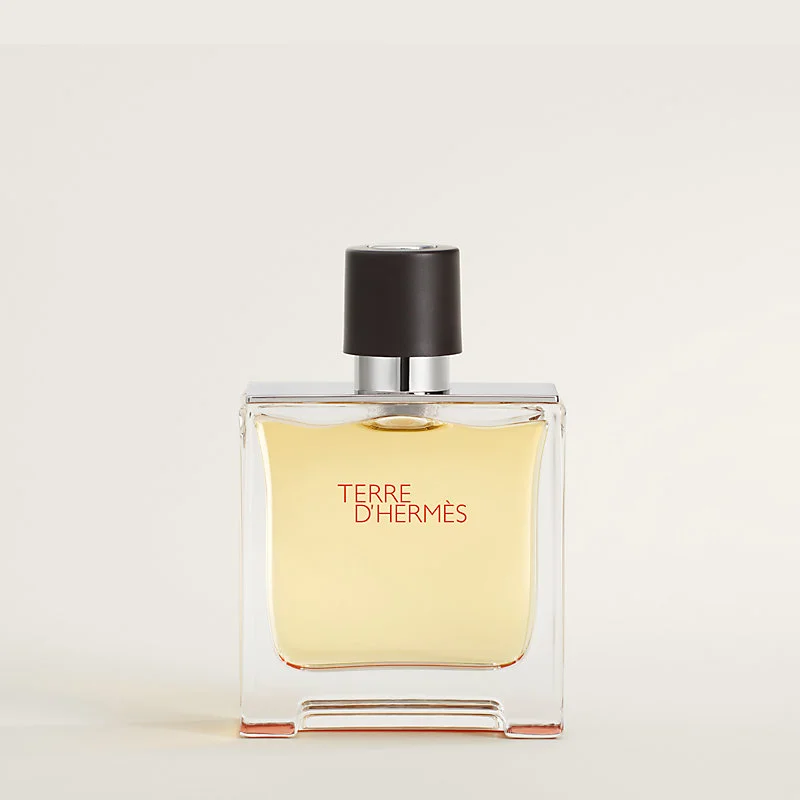 Terre d'Hermès is a fragrance that tells a story about the relationship between humans and nature. The fragrance was created by Jean-Claude Ellena and embodies the concept of man's humble and harmonious dialogue with the elements. The scent aims to convey the idea of a deep connection between man and the earth. In 2009, Jean-Claude Ellena created Terre d'Hermès Parfum, infusing the original fragrance with a new density. This warm, woody fragrance combines cedar and grapefruit with a radiant note of shiso, creating a harmonious and enveloping scent.
The Terre d'Hermès Parfum bottle is designed to reflect the fragrance's connection to the earth. The bottle's base is a visible orange H, which echoes the deeper color of the fragrance and leaves its imprint on the earth. At the top of the bottle, the metal shoulders reflect light, further emphasizing the fragrance's connection to nature.
The olfactory emotion that Terre d'Hermès Parfum evokes is warm and sensual, reflecting the deep connection between humans and nature. The main raw materials used to create the fragrance are grapefruit, cedar, and shiso, all of which contribute to the fragrance's unique and harmonious scent.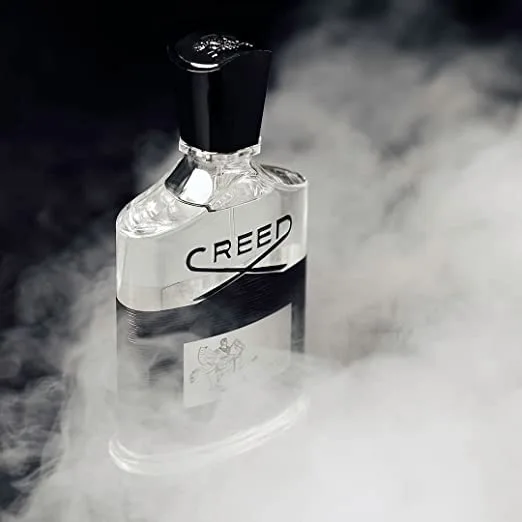 Aventus by Creed, the most acclaimed scent in Creed history, was launched in 2010 to mark the House of Creed's 250th anniversary. The contemporary fragrance celebrates strength, power, vision, and success, and is designed for a sophisticated modern man who enjoys a life well-lived. The scent has been the best-selling men's fragrance in the history of the House of Creed, representing strength, majesty, and heritage. The bottle's design is based on the iconic shape of a hip flask carried by horsemen of the past and pays tribute to ancient heroes and mythology.
Aventus is a homage to legendary leaders, including Alexander the Great and Napoleon Bonaparte, whose triumphs and legacies remain iconic today. This scent embodies success and charm, and it is the most successful fragrance in Creed history and the number one luxury men's fragrance in the UK*. Sensual, audacious, and contemporary, Aventus Eau de Parfum combines tantalizing fruity top notes of apple, blackcurrant, pink pepper, and bergamot with a fresh and fruity heart of jasmine, pineapple, and patchouli.
The rich and iconic fragrance is rounded off with a woody base of oakmoss, cedarwood, birch, and Creed's signature ingredient, ambergris, for the ultimate olfactive experience. The scent captures the essence of strength and majesty, and the bottle and scent within embody these qualities.
La Nuit De L'Homme by Yves Saint Laurent​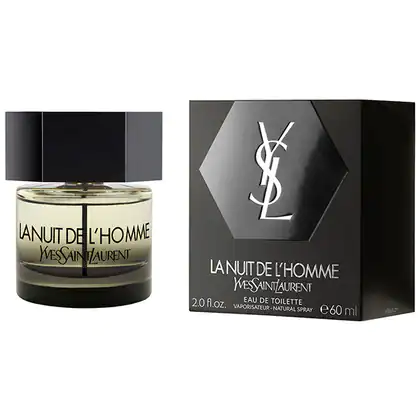 La Nuit de L'Homme fragrance is a scent that takes the magnetism of the iconic La Nuit de L'Homme Eau de Toilette to a darker and more sensual dimension. It tells a story of seduction, intensity and bold sensuality, embodied by a darkly handsome man with irresistible charm and seduction that sweeps away everything in his path. The fragrance is a fresh oriental scent with tensions and olfactory clashes, a structure of contrasting forces and a signature rich in differences and dualities. It represents a seduction that lies halfway between restraint and abandon, rocking the senses with the freshness of cardamom and the sophistication of cedar meeting the intense sensuality of coumarin.
The olfaction of La Nuit De L'Homme Eau de Parfum is a masculine, addictive and intense interpretation of the iconic La Nuit de L'Homme Eau de Toilette. Burning sensuality is reinvented in a trail of sandalwood and patchouli essence. The essence of grapefruit reinforces the vibrant nature of the cardamom, creating a magnetic shiver between the power of attraction and the game of seduction. Let yourself succumb to the incandescence of La Nuit De L'Homme Eau de Parfum.
Spicebomb by Viktor & Rolf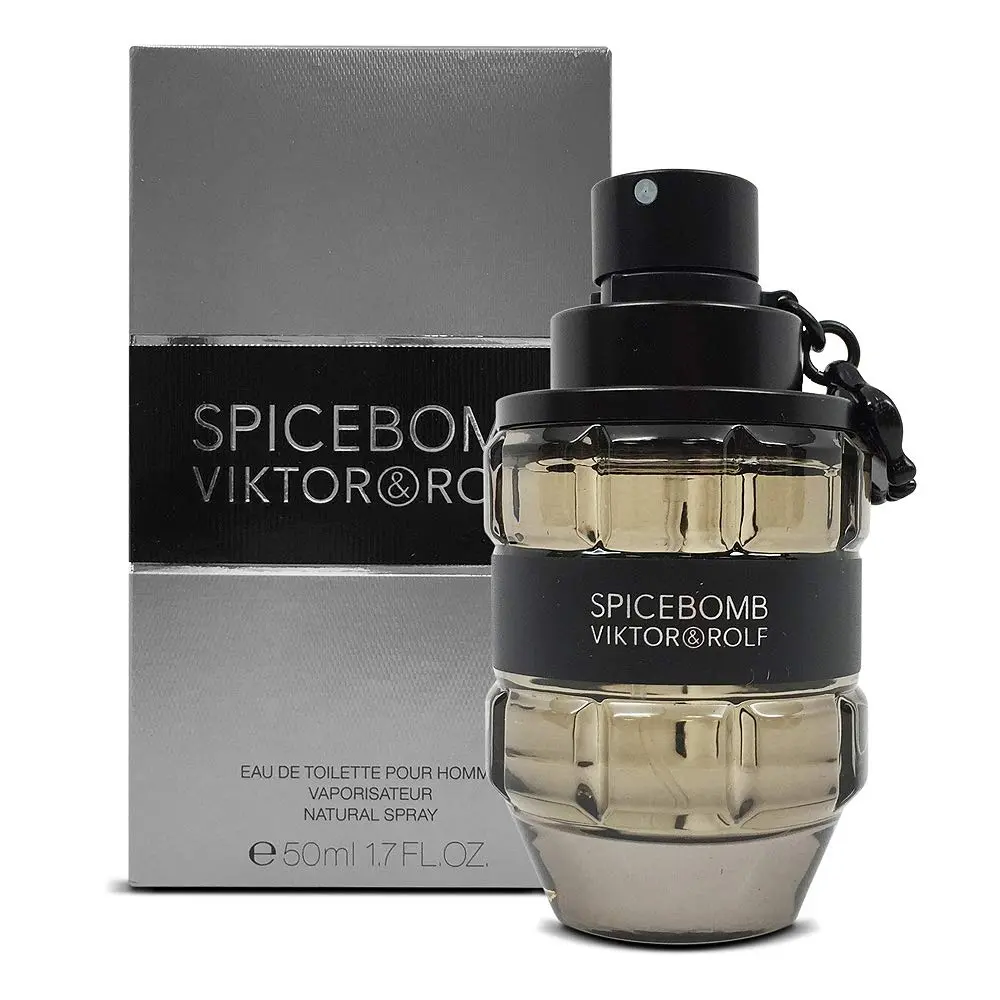 Viktor & Rolf Spicebomb Eau de Toilette for Men is a fragrance that exudes power and adventure. It features top notes of spicy pink pepper, bergamot, and grapefruit that ignite an explosion of energy, capturing the senses. The heart of the fragrance is a fusion of warm and captivating aromas, created by elemi, cinnamon, and paprika. Finally, the base notes of tobacco, leather, and tonka bean give this fragrance a rich and seductive finish that lasts all day. This scent is perfect for daring and confident men and is a must-have accessory for any occasion. The bottle is designed like a grenade, which adds to the explosive nature of the scent.
The scent of Spicebomb is a unique encounter between two accords with detonating tones. The first is a heart of incandescent spices, such as chilli and saffron, mixed with the all-masculine roundness of leather and tobacco, along with the distinguished brute strength of vetiver. The second accord is explosive, fusing fresh zesty notes of bergamot and grapefruit, while cold spices, such as elemi and pink pepper, leave the mark of their icy bite. This combination creates an olfactory detonation that is sure to leave an impression. Spicebomb is an instant addiction, an overturning of convention, and an explosive concentrate of masculine sensuality that cannot be contained.
Bleu Noir by Narciso Rodriguez ​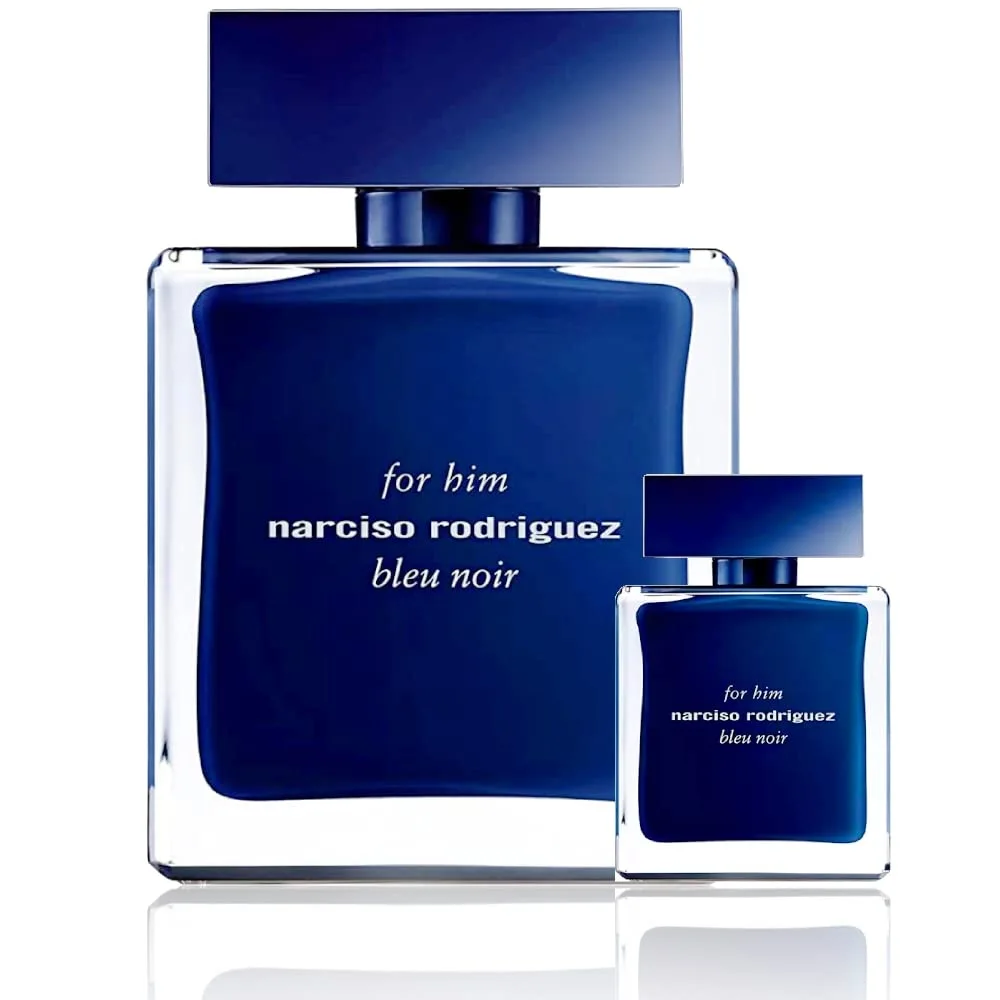 Bleu Noir by Narciso Rodriguez is a sophisticated and elegant fragrance that is perfect for any occasion. The scent is a blend of woody and musky notes that create a rich and captivating aroma. The fragrance was launched in 2015 and has since become a favorite among men who appreciate refined and understated scents. The fragrance opens with top notes of cardamom, nutmeg, and blue cedar, which give it a spicy and aromatic edge. The heart notes feature musk and ebony, which add a woody and earthy dimension to the fragrance. The base notes include vetiver and amber, which give it a warm and sensual finish.
One of the key features of Bleu Noir is its longevity and projection. The fragrance is strong and long-lasting, with a scent that lasts for hours on the skin. This makes it an excellent choice for men who want a fragrance that will stay with them throughout the day and into the evening. Another standout feature of Bleu Noir is its sleek and minimalist bottle design. The bottle is made of dark blue glass, with a simple and understated shape that perfectly reflects the elegance of the fragrance itself. The overall effect is a fragrance that is both stylish and sophisticated, perfect for the modern man.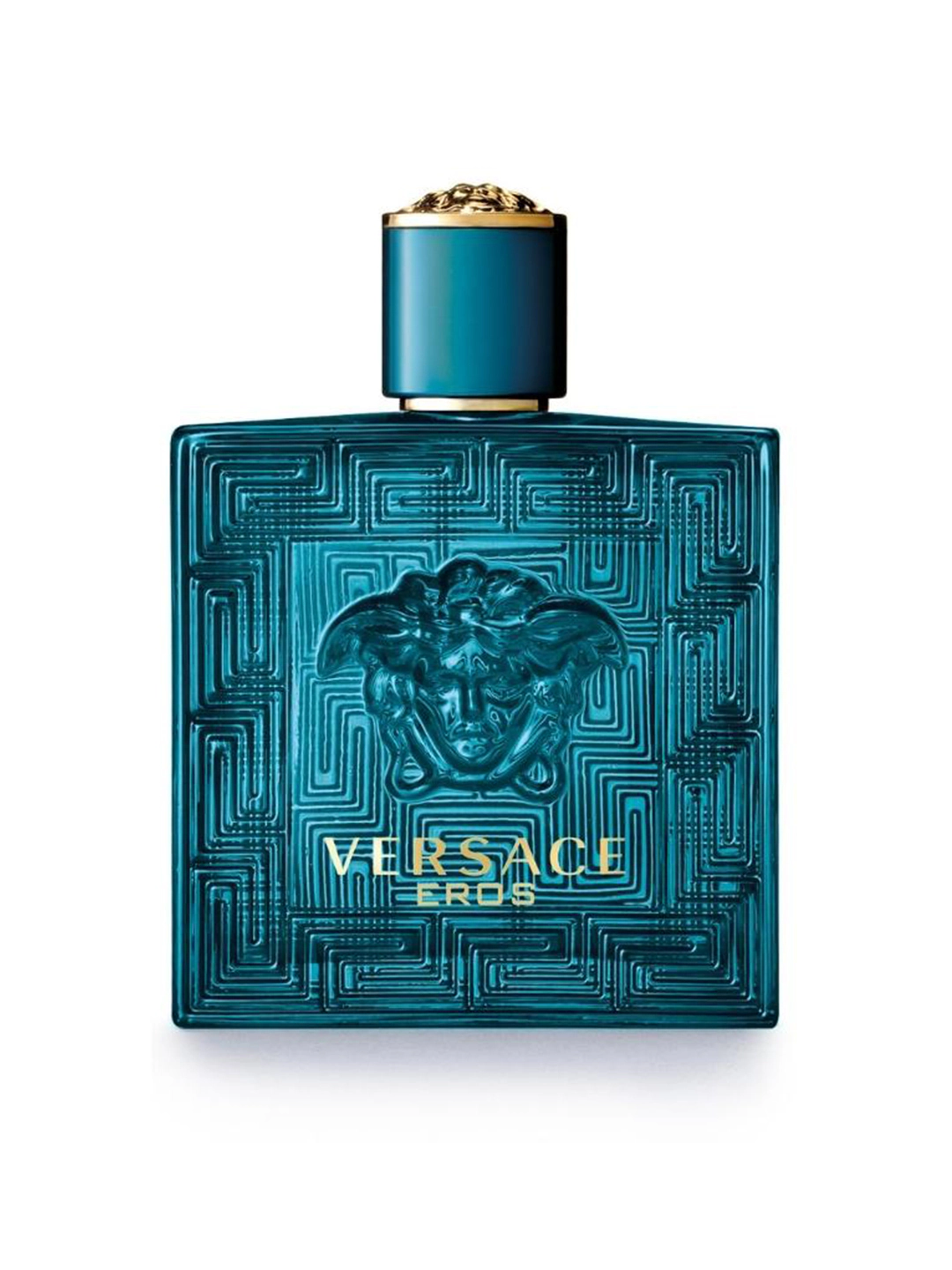 The Versace Eros Eau de Toilette for men is a fragrance that embodies passion and power, reflecting the essence of the Greek god of love, Eros. This scent is designed for a strong and confident man who knows what he wants and is not afraid to go after it. The composition of the fragrance is an aromatic blend that is perfect for the summer months. Its refreshing notes of mint and juicy lemon are complemented by sweet apple, creating an invigorating opening that awakens the senses. The heart of the fragrance features unique ambroxan, captivating geranium, and playful tonka beans, providing a sensual and alluring experience.

The story of the fragrance is just as intriguing as the scent itself. Launched in 2012, the turquoise bottle is adorned with a mysterious Medusa head, which is an allusion to Greek mythology, as well as being Versace's iconic symbol. The Medusa head represents strength, power, and confidence, perfectly aligning with the essence of the Versace Eros Eau de Toilette. This fragrance is the perfect choice for the modern man who wants to make a lasting impression. Its mysterious notes are sure to captivate everyone around you, making you the center of attention wherever you go. Whether you're out on a romantic date or attending a business meeting, this fragrance will provide the perfect finishing touch to your style, leaving a lasting impression.
Dior Homme by Christian Dior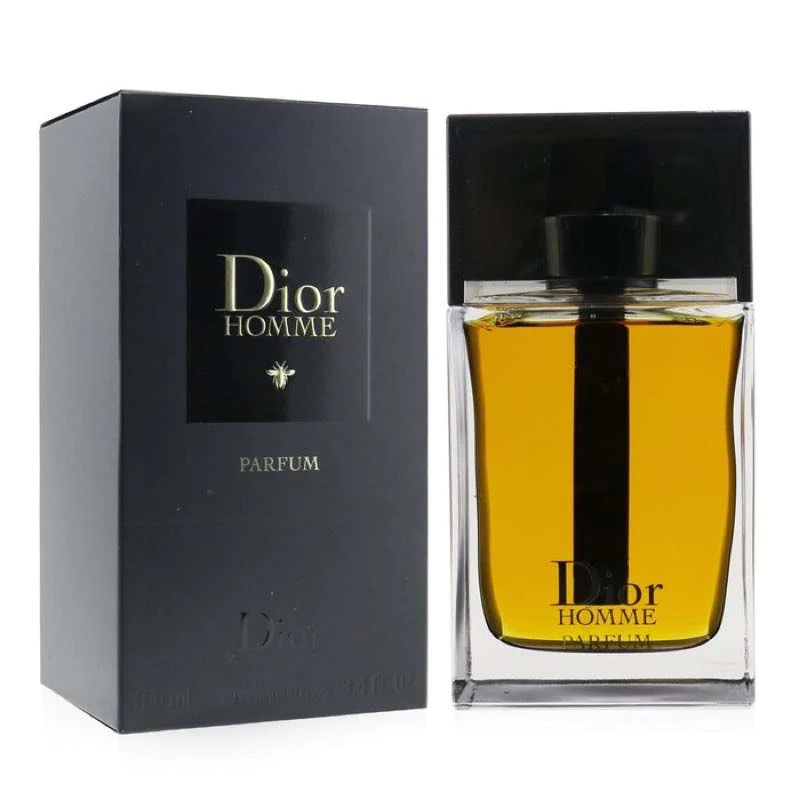 Christian Dior's - Dior Homme Intense is an exquisite floral-woody fragrance that has been designed for men. This highly intense, yet subtle scent, has the power to awaken sensuality and seduction in every man, making him irresistible to women. The luxurious Eau de Parfum, designed by the prestigious Christian Dior brand, is a delightful honey-coloured composition of rare woods and flowers. The fragrance opens with a subtle scent of lavender, which gradually fades to reveal a touch of elegance. The heart of the fragrance is characterized by distinctive iris and pleasant hibiscus. The composition ends with a blend of cedar, musk, and vetiver, which imbues sensuality and sex appeal that lasts for an incredibly long time.
Dior made its mark in the world of perfumery with the launch of Miss Dior in 1947, named in honour of Christian's sister Catherine. This cypress-floral composition quickly became popular and revolutionized the entire perfume industry. Over the years, the brand has released more than 150 fragrances designed by some of the most renowned perfumers in the world.
The fragrance notes of Dior Homme Intense include lavender as the top note, followed by pear, iris, and ambrette as the middle notes. The base notes are a blend of vetiver and Virginia cedar. With its alluring and captivating aroma, Dior Homme Intense is an ideal fragrance for any occasion, be it formal or casual.
1 Million by Paco Rabanne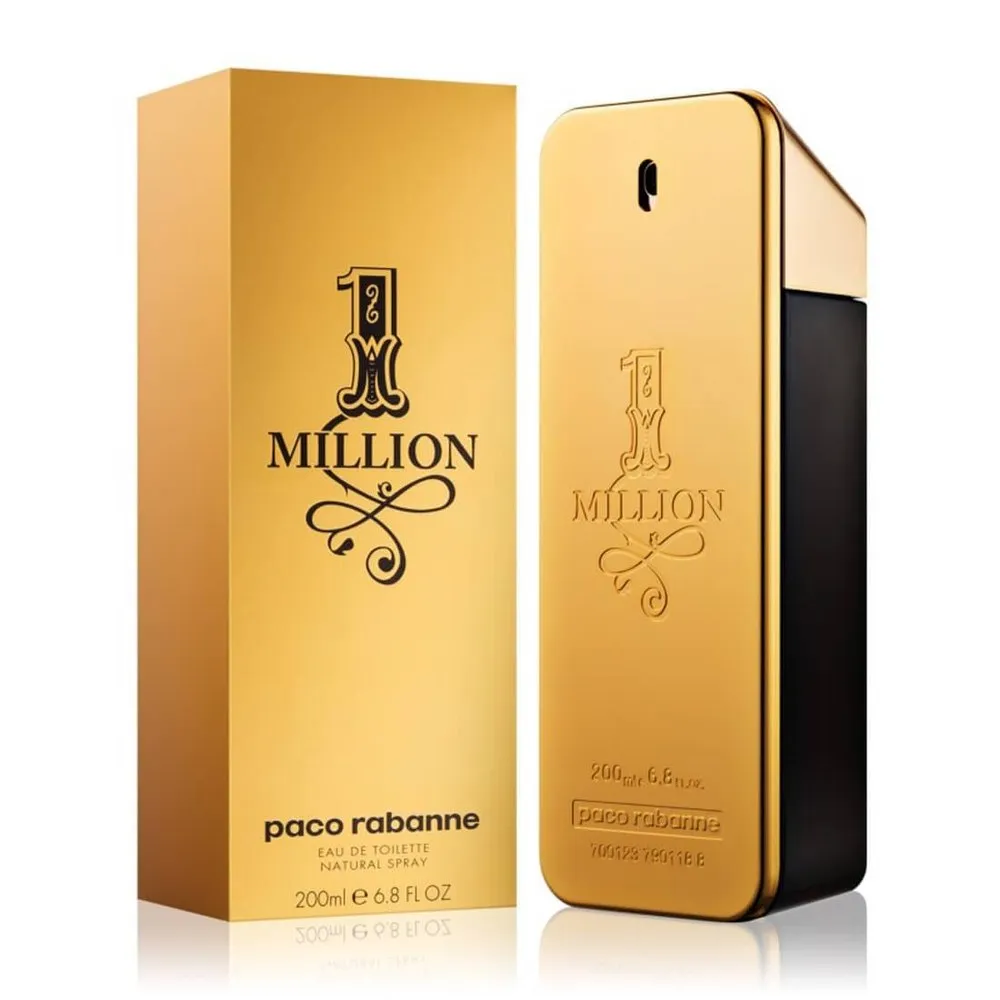 Paco Rabanne 1 Million has become a fragrance phenomenon and is undoubtedly one of the most recognisable men's fragrances from the 21st Century. Its success is such that if you live in the city, you are likely to catch a whiff of it on half a dozen other commuters every day. In either case, it has established itself as an iconic and popular fragrance. The fragrance was developed by Michel Girard, Olivier Pescheux and Christophe Raynaud and caused a stir when it was first released in 2008. It was an immediate success, and young men of all backgrounds flocked to grab themselves a bottle.
In fact, 1 Million was one of the first major fragrances for many people, including myself, and an initiation into the olfactory universe. While my grandfather religiously wore the classic Paco Rabanne Pour Homme, I had the young and ambitious 1 Million. As a young student in my late teens, I still fondly recall the compliments I would receive from women. I couldn't believe how successful it was at the time and loved its sweet, leather bouquet of spicy amber notes.
However, after a decade, the fragrance's popularity has somewhat put me off. Despite being a great fragrance, it was soon worn by countless men, and its ubiquitousness reduced its appeal for me. Today, it's my stepson's fragrance of choice, and I revisited it with more analytical eyes. I discovered that 1 Million has a complex bouquet of amber, spicy, and woody notes, which tend to fluctuate between the Oriental and Woody family. However, given the prominent agarwood, which we will discuss later, it's a notable Woody Spicy fragrance.